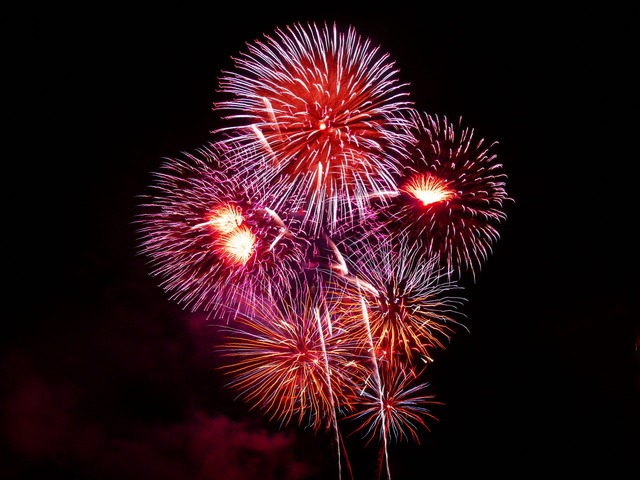 Each holiday season, the City of Poughkeepsie teams up with local groups to present one of the area's best winter events, the Celebration of Lights! This year marks the 25th edition of the celebration, which features a parade, fireworks, and special events across the city. The festivities officially kick off at 6:30 p.m. on November 30, so get ready to have some fun this Friday! Keep reading to learn about a few of the different ways to take in the celebration.
This year's parade will start off by heading down Main Street before working its way to Dongan Square Park. Along the way, onlookers can witness beautiful Christmas tree lightings in addition to the amazing entries in the parade itself. Afterward at approximately 7:15, everyone in Poughkeepsie will be able to enjoy an incredible fireworks display over the river! If you'd like to get the best view of the fireworks, then you might want to consider joining the Walkway Over the Hudson organization at Upper Landing Park on the banks of the Hudson River. They will be serving hot cocoa there from 6:30 until 8 p.m.
The fun doesn't have to end with the fireworks! Keep the party rolling by heading over to the Bardavon for a special showing of the 1990 classic Christmas film "Home Alone" on the big screen! Admission is just $6 and the film starts at 8 p.m.
Of course, no matter where you decide to take in Poughkeepsie's Celebration of Lights, you are sure to have an amazing time! Just don't party too hard!