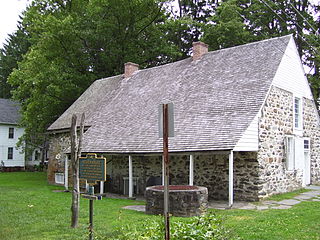 New Paltz, situated beneath the shoulder of the Shawangunk Ridge, is home to the State University of New York (SUNY New Paltz) and is approximately 80 miles north of New York City and 70 miles south of Albany. The Wallkill River runs north along the western border of New Paltz, flowing into the Rondout Creek and eventually the Hudson River.
A variety of unique experiences are available to residents and visitors of New Paltz, like swimming in glacial lakes, cycling on the Wallkill Valley Rail Trail, learning about the rich history and culture, and enjoying the special treats of the many local farms, orchards, and wineries. The more adventurous can climb unique rock faces, take exhilarating hikes and enjoy the spectacular views.
History comes alive on Historic Huguenot Street, a National Historic Landmark District featuring seven unique stone houses dating back to the early 1700s, a burial ground and a reconstructed 1717 stone church, all in their original setting.
The State University of New York at New Paltz provides exciting cultural events, music, theater, dance and art exhibits. New Paltz also has a number of art galleries and performance spaces, including Unison Art and Learning Center's outdoor sculpture walk and the Art Along the Hudson.
For the foodies, there are farms where you can pick your own strawberries, apples, peaches, and more, and local Hudson Valley wines can be sampled on the Shawangunk Wine Trail. Dining is always a pleasure in New Paltz where you'll find farm-to-table and vegetarian options, fine and casual dining, wine bars and seasonal beer and food pairings at the local brew pub.
New Paltz is probably best known for its outdoor attractions. The Shawangunk Ridge offers a host of trail options for hikers and bicyclists with some of the best views in the Hudson Valley. Bonticou Crag in the Mohonk Preserve, Skytop on the grounds of the Mohonk Mountain House resort, Awosting Falls in the Minnewaska State Park Preserve and the Ice Caves in Sam's Point Preserve are some of the better-known attractions in the Shawangunk Ridge area.
Photo: By Swampyank (Own work) [CC BY 3.0 (http://creativecommons.org/licenses/by/3.0)], via Wikimedia Commons
Javascript is required to view this map.